There is a small country in Micronesia that I feel especially bond to. The island nation of Palau consists of 8 major and some 250 minor islands, has less than 20000 inhabitants and its highest point is less than 250 meters.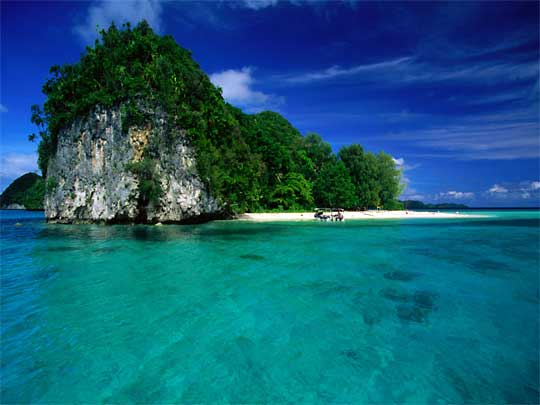 (picture: lonely planet images)

It is not difficult to imagine how do Palauans (and most of the islanders in the world) feel about ice melting on the Poles and the accelerating sea level rise associated. Many countries, like Palau, are going to see their coastlines dramatically affected. Other nations will simply cease to exist.

That's why Palau and some other small islands are willing to present a resolution calling on the UN Security Council to address climate change as a pressing threat to international peace and security. Avaaz, an international NGO, started raising signatures to help support these small islands. I believe the first step to solve a problem, maybe the most important one, is to realize that we have a problem.



(picture: woody1778a)

Many years ago my father received a post offer to buy a special edition of all stamps of the Republic of Palau, which was being offered to people bearing this name around the world. He did not take the offer at the time, although he lamented not having done so afterwards.

I always thought maybe some day I would receive such an offer, too. I really hope that it is not too late for Palau and for all threatened small islands around the world.